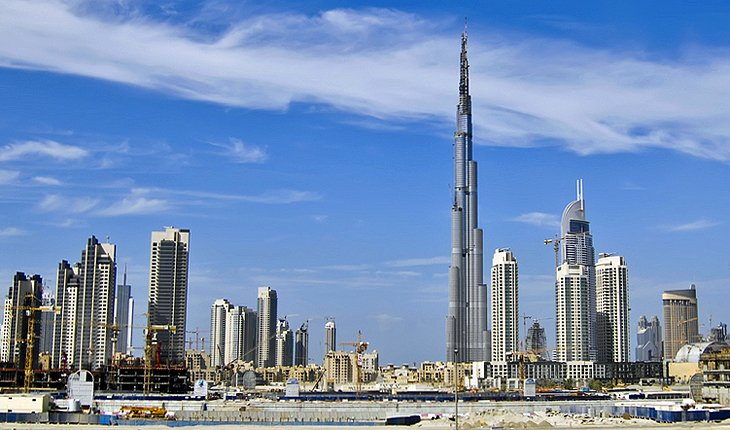 If you're thinking of going to Abu Dhabi for pleasure, then you should take note of the breathtaking sights and attractions this UAE capital has to offer.
Certainly, there are countless ways to enjoy this Arabian jewel that will delight your senses and leave you wanting more. With first-class travel options to incredible hotel offers and accommodations, there is no reason why you should delay much longer. 
Amazing Abu Dhabi
Nestled in the southeastern part of the Arabian Peninsula and just skirting the Arabian Gulf, this bustling cosmopolitan is the largest among the seven emirates of the United Arab Emirates (UAE), and home to the president of the UAE.
From iconic landmarks like Emirates Palace to the thrilling Formula 1™ Grand Prix™ races in Abu Dhabi, there is no shortage of things to do and places to see.  It is no wonder why 6.04 million tourists from all over the world have flocked to visit this multifaceted region during the first three months of this year. 
If you haven't made plans yet on where to go, here are the top three attractions in Abu Dhabi that you shouldn't miss:
1. Sheikh Zayed Grand Mosque
Named after the founding father of the UAE – the late Sheikh Zayed bin Sultan Al Nahyan – Abu Dhabi's Grand Mosque is a picturesque wonder that will surely stay in your mind long after you visit.
One of the largest mosques in the world, it features architectural details culled from other Islamic countries such as Egypt, Morocco, Pakistan, and Turkey. Constructed from different building materials that have been sourced from various countries, it took eleven years to finish.
The result is simply spectacular. The mosque, with its minarets and onion-shaped domes provide a jaw-dropping vista for its 40,000 worshippers and other world wanderers alike.
Glistening pools surround the courtyard while the world's biggest chandelier hangs from its majestic halls. Likewise, the world's biggest carpet also resides in its hallowed chambers. Both carpet and chandelier were also meticulously made by hand by skilled artisans.
The Grand Mosque is open to all those who want to immerse themselves in Islamic heritage and Muslim culture while still enjoying cultural diversity. It is one attraction that should always be a part of everyone's travel itinerary in Abu Dhabi.
2. The Empty Quarter
Covering about 650,000 square kilometers of the Arabian Peninsula, Rub' al Khali, popularly known as The Empty Quarter, is a sight to behold.
This vast desert and sand dunes comprising this reddish-orange work of nature has been the site for many expeditions and adventures throughout the centuries. 
British explorer Wilfred Thesiger is one of the more popular non-residents that have mapped and traversed this arid region along with his Emirati and Omani companions. The Empty Quarter gained more recognition with the publication of his book, Arabian Sands, in the late 1950s.
Today, gigantic dunes and undulating landscapes fill every adventurer's and thrill-seeker's dream. With what is considered to be the world's tallest sand dune – Tel Moreeb – in its vicinity, the Empty Quarter attracts motorsport fans all over the world. Over 300 meters high with a 50-degree incline to the top, this towering dune is a hub for four-wheel drivers and quad-bikers alike.
Other activities you can enjoy here include camel trekking, campfire barbecues, falconry shows, dune walks at dawn, and dune bashing.
3. Yas Island
If titian sands and desert dusks are not your thing, then you can head down to Yas Island for a dose of sandy beaches, adrenaline-pumping attractions, and a whole new world of modern wonders.
Yas Island is a human-made isle in Abu Dhabi with a total land area of 25 square kilometers. It is a multi-purpose area that combines business and leisure. It is home to lifestyle and shopping spots, leisure activities, some of the world's most exhilarating theme parks, and global events like the gripping Formula 1™ Grand Prix™ races.
Among its most famous attractions is the Yas Marina Circuit, where thousands of F1™ fans flock to every year. Overlooking this stunning racing grounds is Yas Marina, where stately superyachts dock, so their passengers get an expansive view of the sea as well as premier views of the action on the racing lanes.
The theme parks that made their home on the island are among the best in the world, with record-holding feats under their belts. One of these is the world's one and only Ferrari World Abu Dhabi, the Italian marque's unique Ferrari-branded park with over 20 heart-pumping rides and attractions.
There's also Yas Mall, a shopping haven that features world-class brands, entertainment zones, and dining destinations that feature global cuisines. Other places to see here are Yas Waterworld, Yas Links, and Yas Beach.
A World of Wonders
Abu Dhabi is a gem that's worth your while to visit. With its many attractions and resplendent beauty, it offers you plenty of opportunities to relax, have fun, and appreciate life's simple pleasures.
What are you waiting for? Book your flights and hotel, pack your bags, and get ready for the trip of a lifetime.